It's perfectly fine to not be okay and embrace imperfection

.
World Mental Health Day – 2023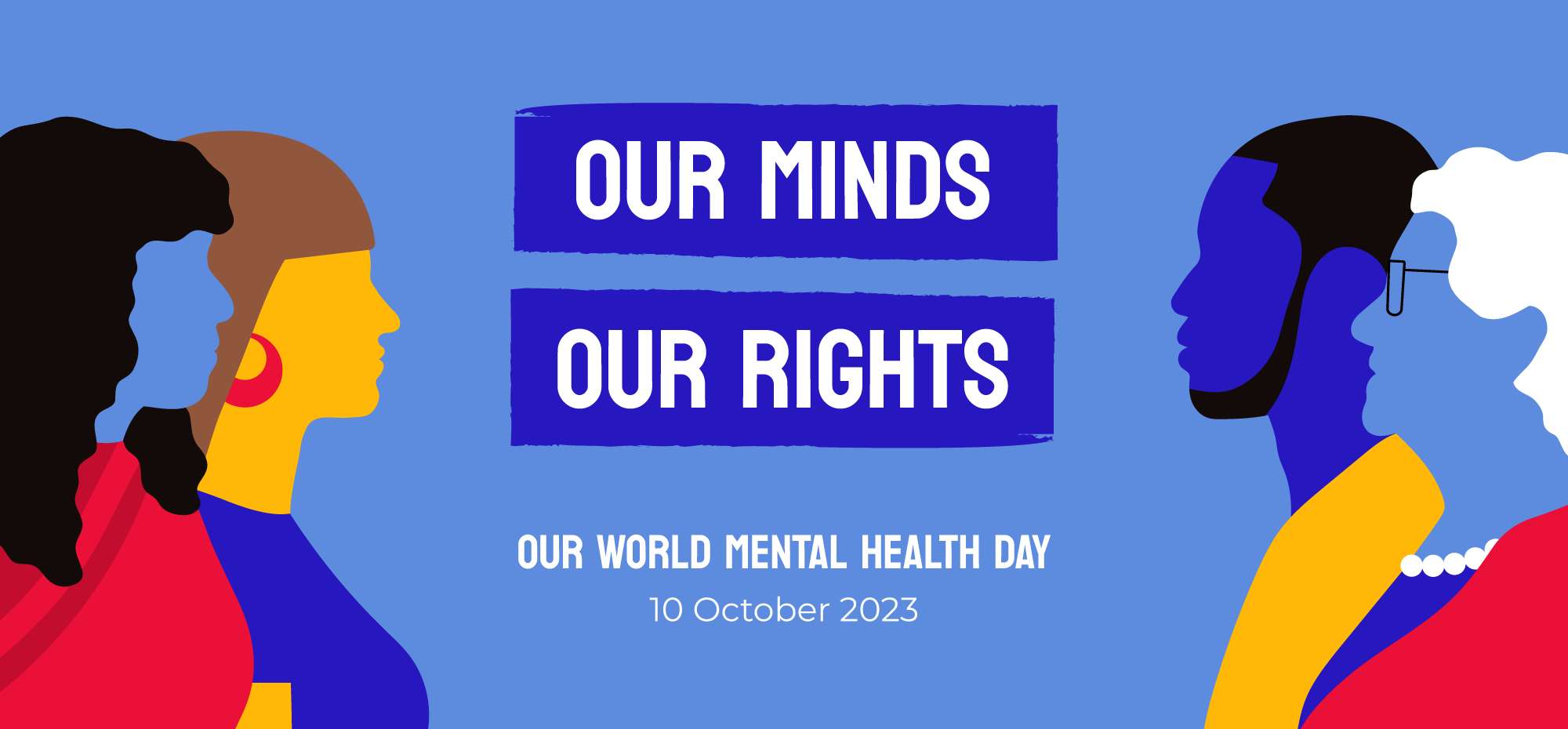 By Bereket A. Haileslassie | October 10, 2023
Physical health, psychological well-being, social connections, and work can all be impacted by mental illness. Teenagers and young adults are increasingly affected by mental health problems. The stigma against mental health creates a barrier to seeking support and openly speaking about it.
Every year, on October 10, we commemorate World Mental Health Day  to show our support, create awareness, and break the stigma against mental health.
This year's theme "Mental Health is a universal human right", is about improving knowledge, raising awareness, and directing efforts to promote and safeguard everyone's mental health as a universal human right.
Understanding the needs and priorities of Ethiopian youth, TaYA, under the USAID Integrated Youth Activity – Kefeta project, provides different youth-friendly health services both in Addis Ababa and Debre Birhan cities. These youth-friendly health services (YFHS) include:
Family Planning and Counseling Services
Sexual Transmitted Infection Screening, Counseling and Management
HIV/AIDS Counseling, Testing and Linkage
Sexual Reproductive Health and Psycho-education Service
Gender-Based Violence Prevention Counseling
Sexual and Gender-Based Violence Survivor Counseling, Management and Referral
Mental Health and Psychosocial Support (MHPSS) and Linkage
Other Health Problems Diagnosis and Treatment
TaYA provides the services listed above in 14 locations. Youth who wish to receive any of these services are advised to seek help from their nearby youth-friendly health service corners located at any of the below-mentioned locations.
Bole Arabsa Health Center
Lemi Kura Sub-city, woreda 08 Youth Personality Enrichment Center
Yeka Sub-city, woreda 11, Youth Personality Enrichment Center
Arada Sub-city, woreda 05, No 2, Youth Personality Enrichment Center
Bole Lemi Industrial Park
Addis Ababa University 6 Kilo Campus
Addis Ababa Tegbareid Polytechnic College
Debre Birhan Industrial Park
Additionally, youth-friendly health services being provided by our partners and the Kefeta project can be found below. You can view the interactive map to find the nearby youth-friendly health service in your area.
Furthermore, TaYA has been providing different capacity-building trainings for health service providers, to better assist youth and adolescents who visit Youth Friendly Health Service Corners.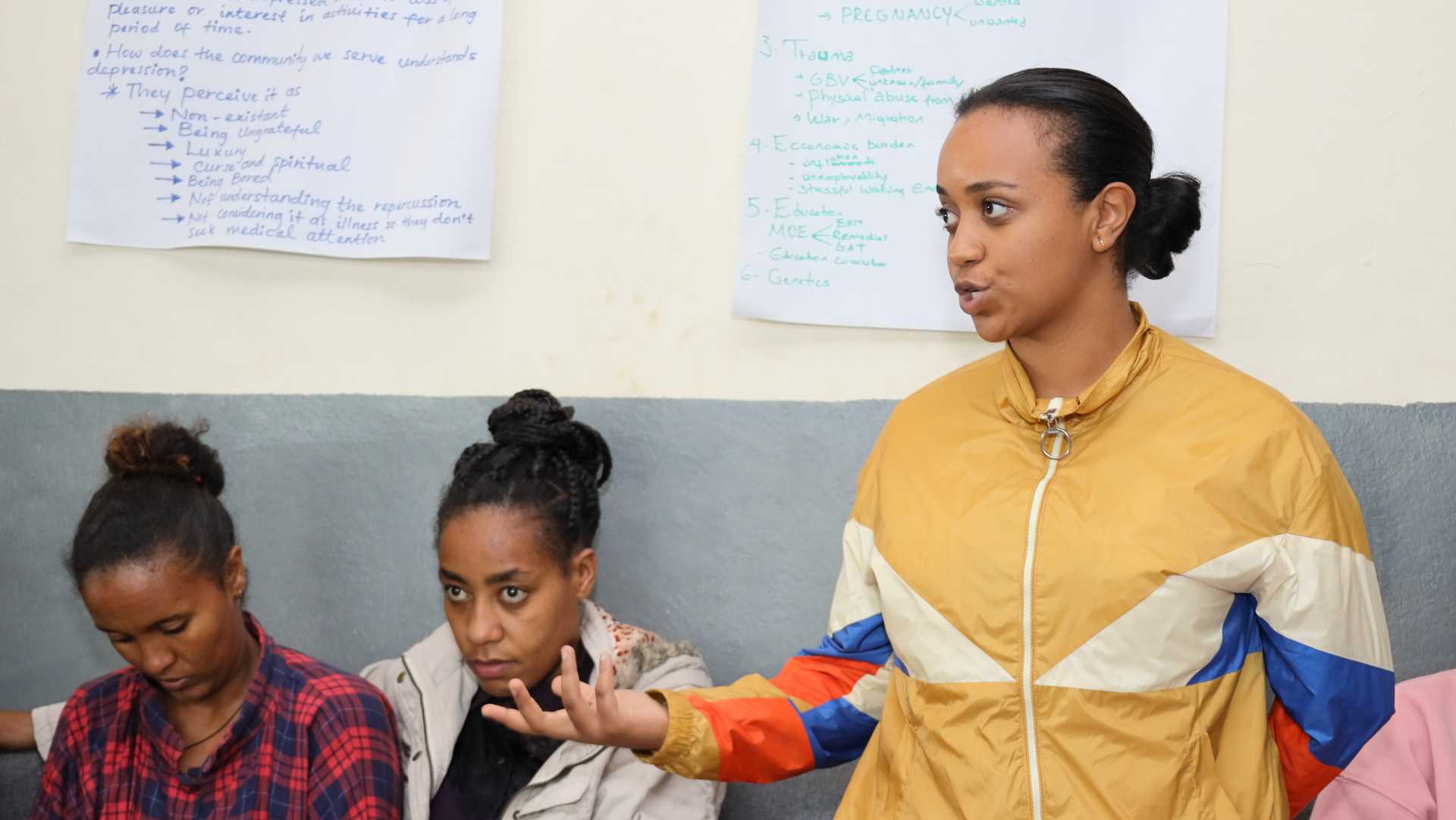 Mental health training has equipped me with the knowledge and understanding of the causes, symptoms, and treatment options for various mental health conditions. This has enabled me to create a more inclusive and supportive work environment for employees experiencing stress, leading to increased productivity and overall mental well-being in industrial parks. 

Betel Agide, Youth Friendly Health Service Provider, Bole Lemi Industrial Park
It's okay to not be okay, and seeking support is a sign of strength. Whether it's talking to a loved one, seeking professional help, or reaching out to a mental health hotline, there are always resources available to support you. Don't hesitate to reach out for help when you need it.
Check with them and let them know they are not alone.
It's crucial to check in with individuals who may be struggling with mental health issues to let them know that they are not alone. Experiencing isolation and loneliness may worsen mental health issues and hinder individuals from seeking assistance. By reaching out and offering support, we can help individuals feel heard, validated, and supported, which can be a crucial step in their recovery journey.
It's crucial that we advocate for a better establishment of mental health support and facilities in Ethiopia, and work to minimize the stigma surrounding mental health. Too often, individuals who struggle with mental health issues in Ethiopia face barriers to accessing the support and resources they need to achieve good mental health.
We can ensure that individuals, especially youth and adolescents in Ethiopia have the tools and resources they need to achieve good mental health and general well-being by creating safe spaces for discussion and giving them access to professional support.

#WorldMentalHealthDay